when only the finest will do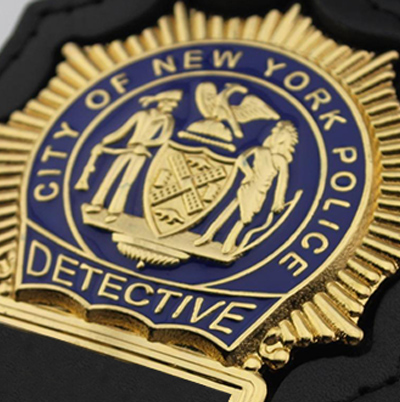 About Us
At NY Finest, we have been providing our clients with Investigative and Protective Services throughout New York and Nationwide Since 2001.
NY Finest involves clients from the very beginning of our business relationships to ensure that their needs are met in a manner that is relevant, meticulous and cost effective. From start to finish, from planning to deployment, we treat organizations and individuals with discretion, loyalty and confidentiality. Our goal is to deliver an outstanding service, allowing those we are supporting and protecting to concentrate on their primary objectives.
NY Finest is located in Sparkill, NY. Our office is just 15 minutes from Manhattan, New York. The firm is licensed by the NYS Secretary of State, Bonded and Insured. We offer a complete listing of services for corporate and private citizens.
Michael O'Brien
- Det. 1st Grade Ret.
Michael O'Brien is the owner of NY Finest. Michael retired from the New York City Police Department with the rank of Detective, First Grade within the homicide squad; a rare appointment made by the Police Commissioner to only a few detectives who have reached a high level of achievement through their outstanding work.
He has received awards from the New York, New Jersey Crime Clinic, the Law Day Association and from the United States Attorney's Office of Mary Joe White. Michael has consulted for a number of crime series and has appeared as a guest on Fox News Channel.
As the owner of NY Finest, Michael oversees NY Finest day-to-day operations including protective and investigative assignments. Michael also supervises advanced preparations and logistical support for all events.
what our
clients

are saying
"Finally a company we can rely on! A diamond in the rough."
James Carson - Director
"Provided excellent security at a time of great need. Thank you!"
Bill Cody - Commissioner, DDC
"I would like to take this opportunity to thank NY Finest for their attention and help in keeping our workplace safe."
Gary Dickerson - V.P. Human Resources
"After the work they have done for this company, I have requested and received a larger budget to utilize them extensively."
Phil Fallon - Northeast Security Director
"My staff and I were extremely satisfied with NY Finest. They diffused a potentially threatening situation and remained with us until all danger was clear."
John Stamos - Manager, Kellogg's
"Since our building has sensitive needs, we wanted a company with a higher level of professionalism. NY Finest is precisely what we required."
Frank Gallagher - Security Director, Fox News
"The American Express Tower was severely damaged after the terrorist attacks of 9/11. Mike O'Brien and his staff were originally contracted for six weeks to supplement our unarmed security. We were so pleased with them we extended them to a year!"
Jim Creagh - Vice President, American Express